ABOUT
Mission

: To inspire and empower individuals through skateboarding.
Core values: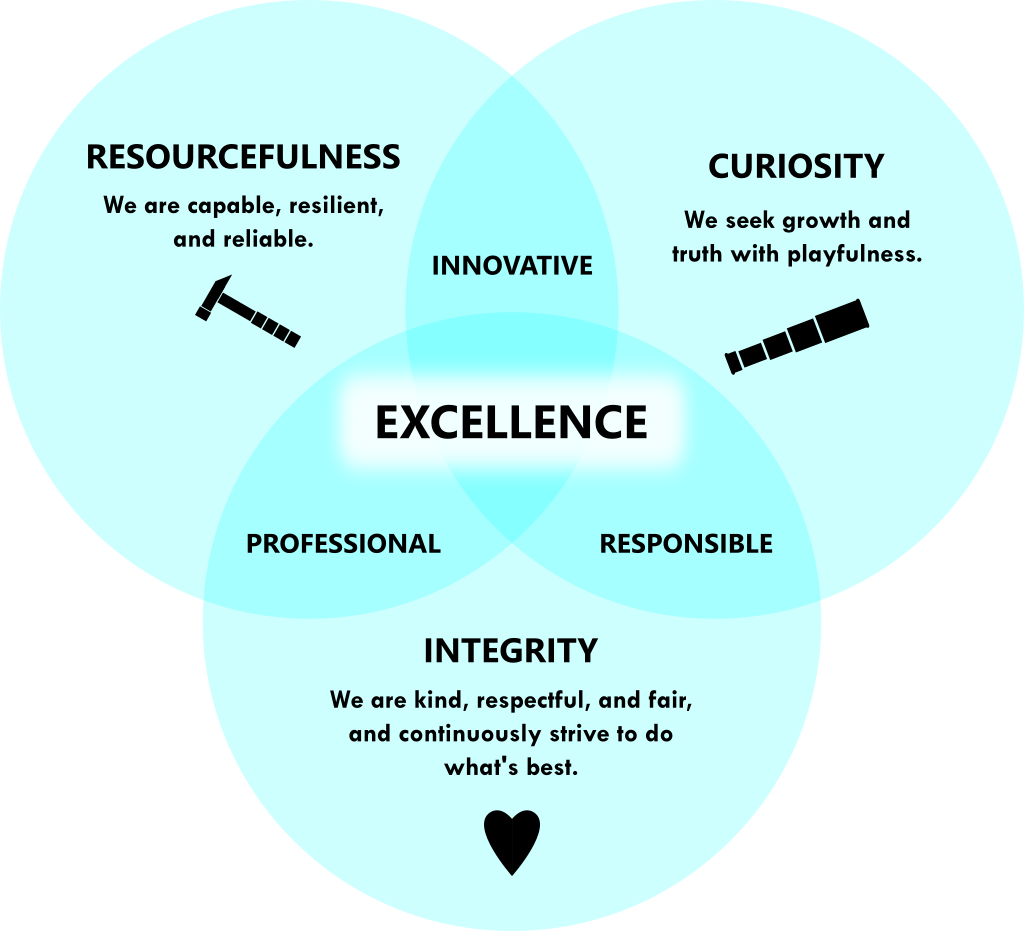 RESOURCEFULNESS
We are capable, resilient, and reliable. Our ability to thrive as a team and independently will enable us to move quickly and effectively to accomplish our goals.
CURIOSITY
We seek growth and truth with playfulness. We love exploring, learning, and innovating. By including an element of playfulness, we stay positive and open. 
INTEGRITY
We are kind, respectful, and fair, and continuously strive to do what's best. We will serve in order to do the most good, honoring you, us, and our environment. We care.
Story
I started Open Source Skateboards in 2014 as a creative and exploratory project around board building, education, technology, and business. The intention at the beginning was to create boards that had "open source" designs, so skaters could better understand their equipment and so anyone interested in learning fabrication could do so more easily. Since 2014, I've helped people all over the world learn board building, and have personally designed and/or built boards and molds for people all around the globe.
Thanks for stopping by!
- Beau